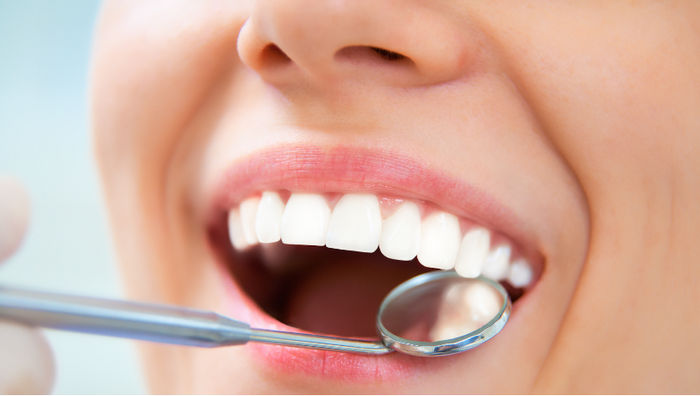 Nearly every person will experience tooth decay at some point in their life. Tooth decay, also known as dental decay or cavities, is a process in which tooth enamel is destroyed by the acids produced by bacteria. This bacteria forms plaque on teeth and eat away at the enamel. If left untreated, tooth decay can lead to infection and even tooth loss.
The good news is…
Tooth decay is a preventable disease, but it takes some effort.
There are many ways that you can prevent tooth decay and keep your smile healthy and sparkling.
Stop Tooth Decay in 8 Simple Ways
1. Brushing your teeth three times a day regularly with fluoridated toothpaste is one of the most important things you can do to prevent tooth decay. Dental products that contain fluoride help rebuild the enamel on teeth and protect them against acids.
2. Flossing daily is also very important as it helps remove plaque and bacteria from in between your teeth where a toothbrush can't reach. Coupled with brushing, flossing at least once a day should be enough to keep all areas of your teeth clean.
3. Eating a healthy diet that includes plenty of fruits and vegetables can help keep your teeth healthy because these foods contain nutrients that are beneficial for oral health. Nuts contain both protein and calcium that are good for building enamel. Crunchy fruits and vegetables, such as apples and carrots, clean your teeth while you eat them.
4. Avoiding sugary foods and drinks is a key to plaque prevention. Sugar promotes the growth of bacteria in the mouth, which can lead to tooth decay. Rinsing your mouth with water after eating or drinking something sugary can help reduce the amount of sugar that sticks to your teeth.
5. Acidic foods like citrus fruits and sodas can erode your teeth over time. They can wear down your tooth enamel and eventually cause tooth decay. Furthermore, the acids in these foods can create an environment that stimulates bacteria, resulting to gum disease. If you do eat acidic foods, be sure to rinse your mouth with water afterwards.
6. Avoid smoking or chewing tobacco. Tobacco and cigarettes contain nicotine, which is a stimulant that causes the plaque on teeth to release acids. These acids attack the enamel on teeth and cause tooth decay. Smoking damages teeth and gums while causing bad breath at the same time.
7. See your dentist for regular checkups. He or she will examine your teeth for early signs of decay and will recommend treatment if necessary before they become a problem. You must also visit your dentist for teeth cleaning every six months.
8. If you do experience tooth decay, it's important to seek treatment as soon as possible. Treatment options include fillings, crowns, or root canal therapy.
The main cause of tooth decay is plaque so if you want to prevent tooth damage, you must prevent plaque build-up.
The list above can do this for you, but if you want a more effective and quicker method to combat tooth decay, we have the right product for you.
Try using our Ultrasonic Dental Calculus Plaque Remover.
This will remove tooth stains, tartar, and plaque. With a high-quality sensor, it only works once it's in contact with teeth and automatically stops when it touches the gums. It has clear instructions and is very easy to use. You can have the awesome dental treatment even at home.